Company Profile
Zhejiang Senhe Ecological Technology Co., Ltd., founded in 2011 and headquartered in Hangzhou, is located in the beautiful banks of the Qiantang River. Founded by Senhe and Dunan, it is an innovative company that specializes in providing holistic solutions to indoor microenvironments. Set product design, development, production and service in one, the main can improve all aspects of the quality of people's living environment products, is committed to creating people's natural, healthy and livable ecological space.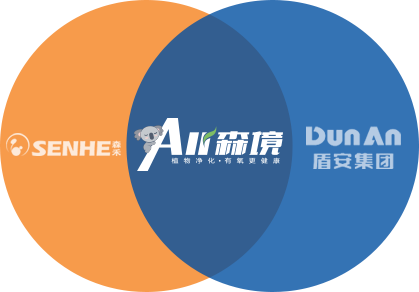 Brand origin
The Great Leapfrog of the People to the Great Use of the People: The shield group was hailed as a "heavy weapon of the country." It not only made outstanding achievements in the field of national defense and military affairs, but also represented the microcosm of progress in the development of China's industrial technology. In the Twelfth Five-Year Plan of "Micro-Transforming" of the shield, the cross-cutting from the "national weight" to the "civilian use" has been achieved. The cutting-edge scientific research technology not only serves the project but also serves In the people.

Uphold the "we only do technical content of products" concept, in 2011, the shield Group and plant research leader Sen Wo strong combination, is committed to providing people with indoor micro-environment to improve Brand birth - "forest environment."
Brand Declaration
Morihama is committed to integrating green modern technology, natural science research, and research on microenvironmental governance into efforts to create green, smart, and healthy space for urban residents. Uphold the "plant clean, aerobic healthier" indoor microenvironmental management philosophy, advocated through the natural plant ecological purification, maintaining indoor air beneficial to human health at the same time, bring the visual enjoyment and beauty The ultimate pursuit, to create a "natural beauty" as the theme of ecological health livable environment.
Our pursuit
We are eager to make life better by changing the micro-environment around us.
Let the breath to enjoy the natural fresh feeling
Let life return to Mu forest environment
History of enterprise development
2011DunAn Group and Sen Wo jointly set up
2015Developed the first intelligent plant purifier
2015Introduced innovative brand "forest environment", and proposed "plant clean, aerobic healthier" new concept of air management
2016Sen environment 3 Series intelligent plant purifier (commercial version) listed
2017.4Mori 5 Series smart plant purifier (Home Edition) listed